Alpha II's software platforms and publications support coding, compliance, claims editing, and revenue analysis for healthcare professionals, clearinghouses, and government entities – both directly and through software developers. Beginning with the initial input of patient data through the final scrutiny of the payer's remittance advice, Alpha II empowers precision across the revenue cycle. The company's toolsets, data content, and rules engines currently plug and play with electronic health record, practice management, and hospital information systems to help their customers comply with the latest policies, standards, and directives.
---
The Alabama Regional Extension Center (ALREC) is part of the Center for Strategic Health Innovation (CSHI) in the College of Medicine at the University of South Alabama.
Phone: (251) 414-8170
Email: info@al-rec.org
---
The American Health Information Management Association (AHIMA) is the premier association of health information management (HIM) professionals worldwide. Serving 52 affiliated component state associations and more than 103,000 health information professionals, it is recognized as the leading source of "HIM knowledge," a respected authority for rigorous professional education and training.
---
Web-based EDI clearinghouse with no software to install and the ability to access and work your claim data from any location. Claim.MD is filled with easy tools to monitor the history and progress of your claims.
---
Clearwave's Self-Service Patient Check-in Kiosk

Provides an en

hanced and more efficient registration process

Real-time patient insurance plan and eligibility/benefit information
High adoption and usage rate by patients of all ages
And MORE!
---
Change Healthcare (previously Emdeon) directly connects physicians to the largest all-payer network for commercial and government health plans nationwide for the submission, remittance and payment of claims.


---
EyeMD EMR Healthcare Systems is committed to the ophthalmology specialty – and sub-specialties of Retina, Cornea, Pediatrics and Glaucoma.
We understand what Ophthalmology practices need: It's the only specialty EyeMD EMR serves! We're driven to innovate new EMR software solutions and improve workflows to solve the challenges of busy ophthalmology practices. Visit www.eyemdemr.com.
---

Located in Birmingham, Alabama, Innovative prints and mails statements and collection letters for practices. They have the equipment and expertise to get patients' bills sent and save you money. Since 2001, Innovative has provided services to hundreds of MediSYS clients as a valuable outsource provider.
Innovative services include a professional color statement, a return envelope with the patient name printed for easier payment reconciliation if the payment stub is not included with the check, as well as fast turnaround in the printing and mailing of your bills (in by 10:00am, mailed next business day). Innovative mails out of the Birmingham Post Office and there is no set up cost! With address scrubbing, they compare your address with what the US Post Office says is a good address and correct it if necessary. Also provides you a monthly report of any changes you need to make regarding your patient's addresses and any "undeliverable" addresses will not be mailed and you will be alerted.
Along with unsurpassed service, Innovative can have you ready to go live within a few hours if necessary. Call Darryl White at 800-783-5656 ext 202 for immediate service or call MediSYS Support. http://innbill.com/
---
The Medical Association of the State of Alabama is the professional association for some 7,000 physicians of all specialties throughout Alabama. MASA exists to serve, lead and unite physicians in promoting the highest quality of health care for the people of Alabama through advocacy, information and education.
---
Medical Group Management Association (MGMA) of Alabama
MGMA/Alabama is the State Affiliate Chapter of MGMA-ACMPE the nation's principal voice for the medical group practice profession.
---
Medical Group Management Association (MGMA) of Mississippi
Medical Group Management Association of Mississippi (MGMA of MS) is the state's leading organization representing medical group practices and the professionals who lead them.
---
Navicure is a leading Internet-based medical claims clearinghouse that helps physician practices increase profitability through improved claims reimbursement and staff productivity. All solutions are supported by Navicure's unique 3 RingTM Client Service. Navicure has ranked among the fastest growing companies nationally in the 2007, 2008 and 2009 Deloitte Fast 500 rankings, and 2008 and 2009 Inc. 5000.
---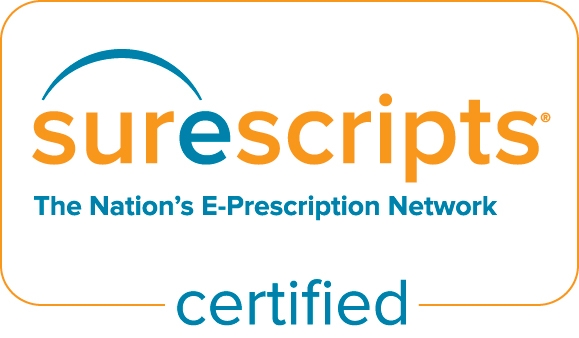 Surescripts is dedicated to giving healthcare providers secure, electronic access to prescription information that can save their patients' lives, improve efficiency and reduce the cost of healthcare for all.
Surescripts operates the country's largest electronic prescribing network. Available during emergencies or routine care, the Surescripts network is used every day by thousands of prescribers across all 50 states to electronically access prescription information and route prescriptions. For more information visit: http://www.surescripts.net/
---

For years leading doctors have chosen TeleVox for proactive, effective and timely healthcare communication, TeleVox offers value-driven, secure and reliable communications solutions that help to create new revenue streams for healthcare providers and proactively inform their patients. TeleVox understands that patients want to receive communication from their doctors in a secure and timely fashion, using the most convenient channel to reach them. That's why TeleVox broadens doctor-patient communication channels beyond voice, with the right mix of technology and human touch.
TeleVox offers and hosts multimedia outbound messaging platforms, communication portals, and proactive communication programs that seamlessly integrate to data and practice management systems. Formed in 1992, TeleVox has worldwide presence in over 15,000 practices and organizations, and accurately delivers nearly 10 million multimedia messages every week.
---
Medicare/Medicaid transactions processor Ability Network Inc., formerly VisionShare, is an eHealth connectivity leader dedicated to creating, building and managing solutions for secure healthcare information exchange. Since 2000, ABILITY Network has been leading the way with their ground-breaking web-based healthcare technology. Thousands of payers and providers across the continuum of care depend upon ABILITY and their services to simplify the complexities of administrative and clinical processes. Visit them at http://abilitynetwork.com/.
---
As healthcare's premier information connectivity and management solutions company, ZirMed combines innovative software development with the industry's most advanced transitional network and business analytic platform to deliver technology and client support that have received awards from KLAS®, Healthcare Informatics, Best of SaaS Showplace (BoSS), and Black Book Rankings. To discover how we're modernizing critical connections between providers, patients, and payors – and how much our solutions can do for your organization – visit www.ZirMed.com.
---
Hospitals/Labs/LIS/Diagnostic Equipment – Click Here

---